Bioamicus Viet Nam - The companion with the development of babies
Cập nhật 02:17 06/08/2020
BIOAMICUS pharmaceutical company
BIOAMICUS Pharmaceuticals was established in 2014 in Canada.
As a biotechnology pharmaceutical firm specializing in researching and developing Probiotics, effective vitamins help enhance the health and resistance of babies and children.
The probiotics of BioAmicus are isolated to strains and have clinical studies on the effect of each probiotic on the digestive system of the body.
Currently, BioAmicus's products have appeared in 30 countries from the US, Europe, Japan, Korea, China ... and are well received and appreciated by consumers.
Probiotics and Vitamin D3 - Used for infants and young children
1. BioAmicus Complete probiotics:
Probiotics first 10 strains. Effective for children with diarrhea, constipation. Children after taking antibiotics, children harassed the night. Strengthen the immune system for children.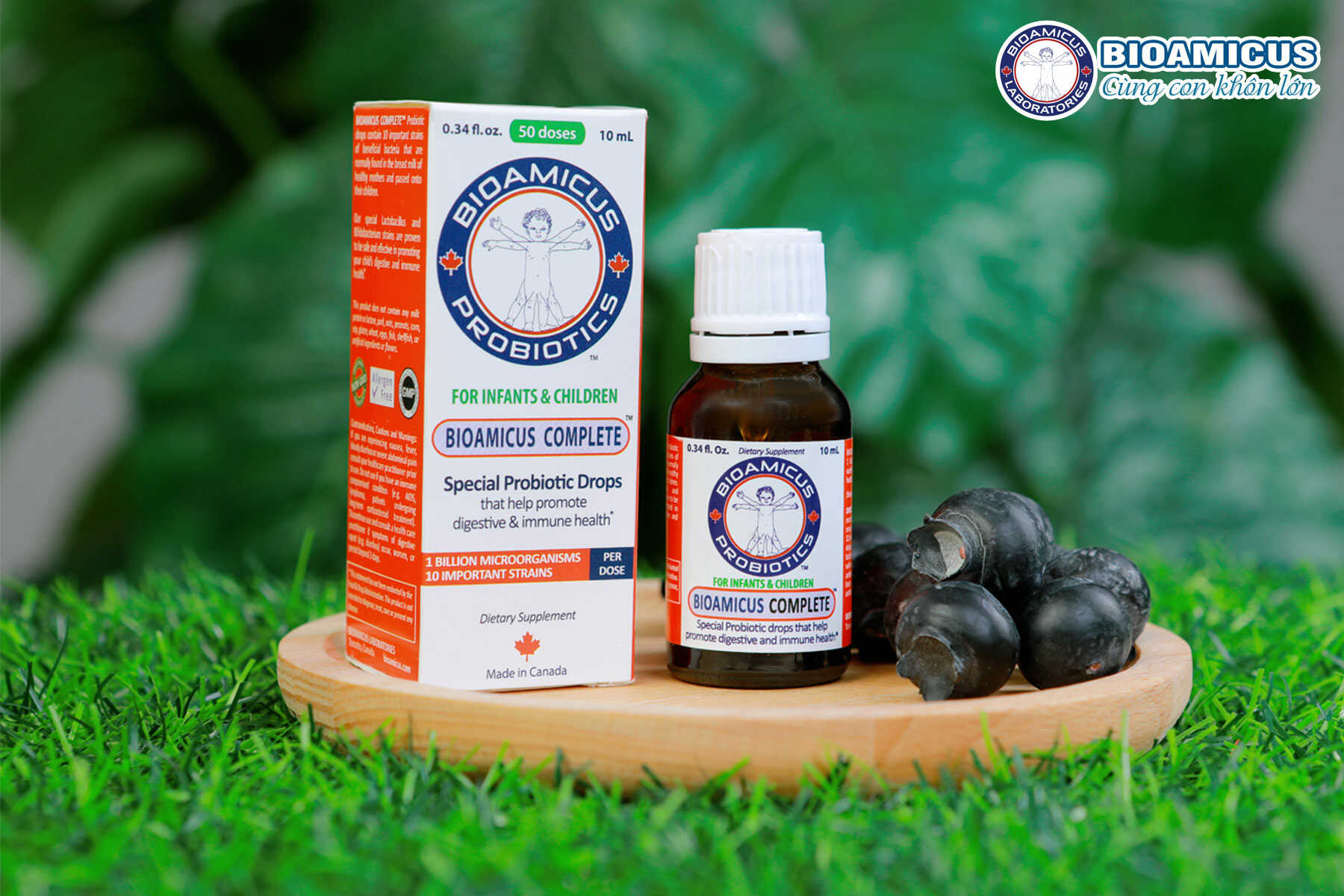 Probiotics 10 strains Complete
2. Probiotics BioAmicus Probiotic Drops:
Probiotics Drops is a product of Bioamicus Canada. Probiotic Drops comprehensive effect on the baby's gastrointestinal tract by doubling essential bacteria: Lactobacillus Reuteri and Lactobacillus Rhamnosus GG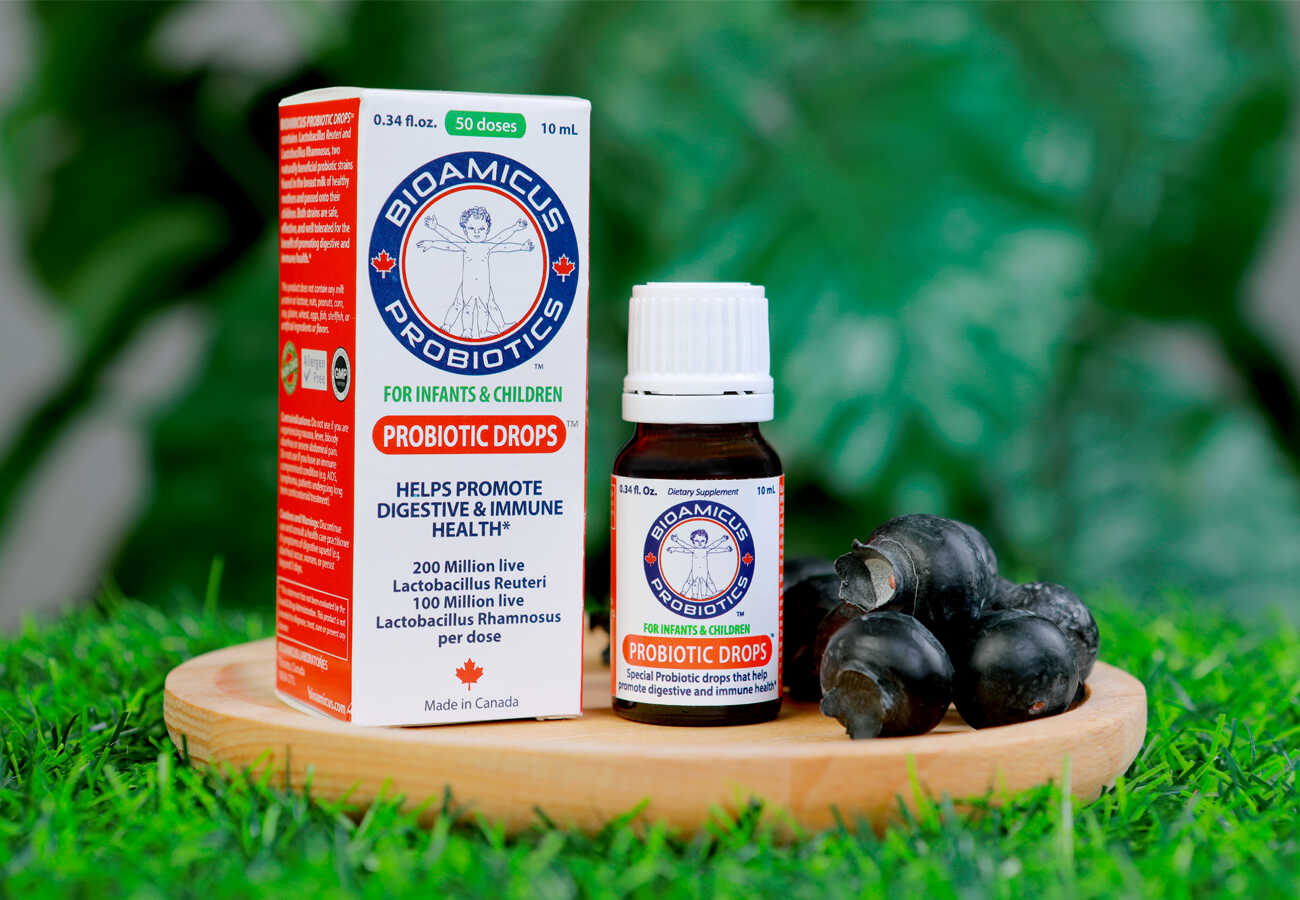 Probiotics 2 strains Probiotic Drops
3. BioAmicus Vitamin D3:
Vitamin D3 is the safest, most natural line of Vitamin D3 for babies and children. Is the optimal choice for prevention and support treatment of rickets, malnutrition in children.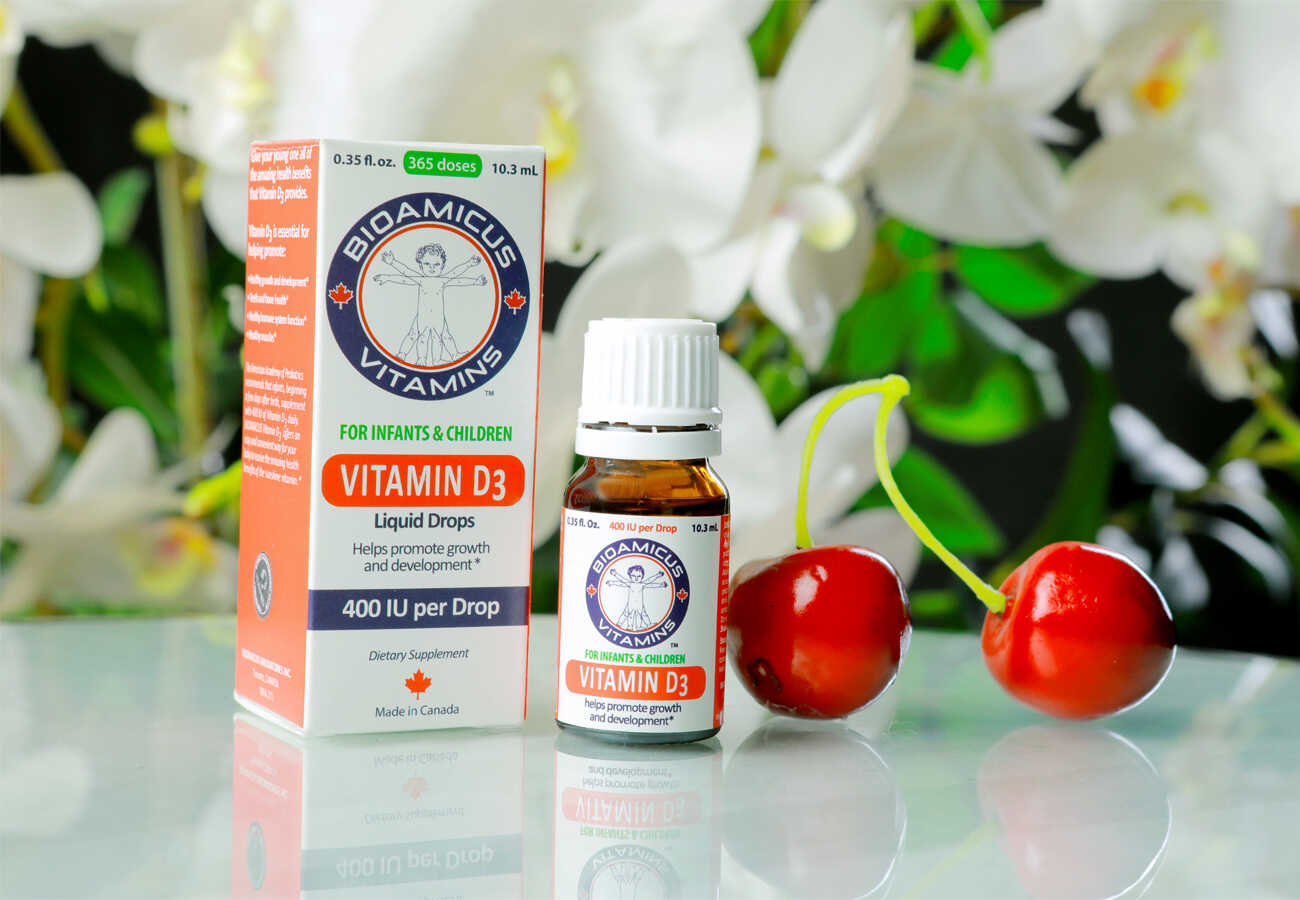 Vitamin D3
Quality assurance, safety and efficiency: - There are over 10,000 scientific studies on quality, strains of probiotics and ingredients in BioAmicus products.
- BioAmicus products are manufactured according to GMP standards
- BioAmicus is committed to offering products with standard 5 no:
+ Does not contain preservatives;
+ Does not contain artificial colors, flavors;
+ Contains no genetically modified ingredients;
+ Does not contain allergens; Does not contain environmental pollutants.
+ Ensuring safety for consumers
HUNMED PHARMACEUTICAL CO., LTD - THE EXCLUSIVE DISTRIBUTOR IN VIETNAM
Hunmed is a pharmaceutical company that brings together enthusiastic experts and pharmacists with long experience in research and work.
Hunmed Pharmaceutical Co. Ltd. With the ambition to contribute to a peaceful society, reduce suffering, towards a life filled with joy, happiness, laughter ... to help fight disease, the members have gathered, they share the same goal. purpose, common passion, desire for dedication.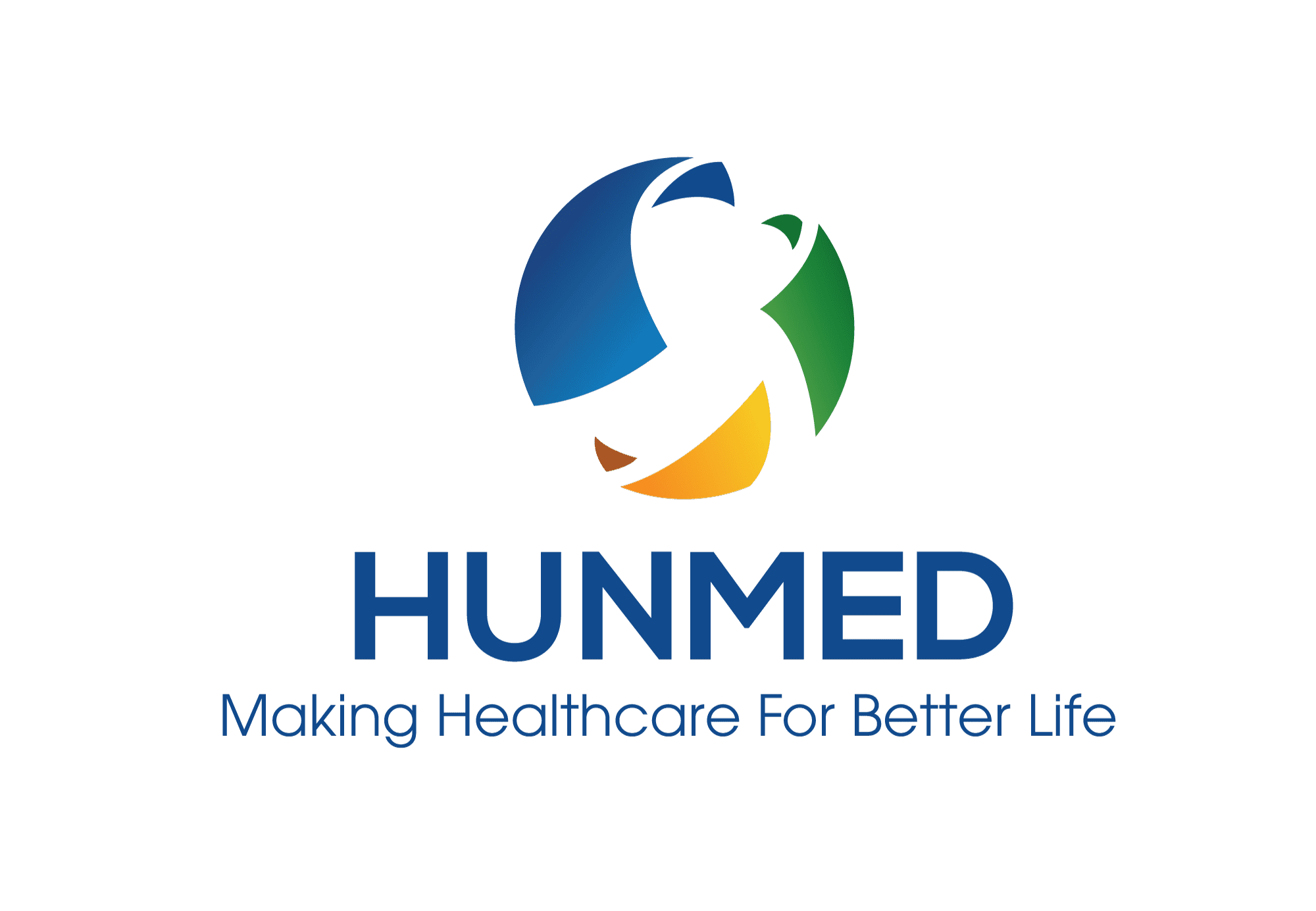 From that idea, Hunmed was born with the principle: all for the health and happiness of Vietnamese people. Hunmed has a great advantage, the company is sponsored, supported and has leading experts in the field of public medicine. With a staff of young, dynamic, always keen to access the advanced advances in preparation technology and extensive experience in the market.
INFORMATION:
Hunmed Pharmaceutical Co. Ltd.
Website: https://hunmed.vn/
Address: 2/115 Chien Thang, Van Quan, Ha Dong, Hanoi
Consulting hotline: 1900 636 985